The most difficult job I have ever had as a writer is to get the first sentence written. That one simple idea encapsulates my path for where the remainder will follow. It's like taking a journey, with one foot in front of the other, but until you take that first step, you will only idle in place and never move forward. So it is today, as I begin this next post.
Globally, we are still entrenched in Covid-19 or in the aftermath for those nations fortunate enough to have had strong leaders and the backbone to do what was strictly necessary to flatten that darned curve. Many of us though, are still seeing deaths soaring, jobs and businesses being lost (perhaps permanently), and entire industries having to reinvent themselves (and we thought online sales were outshining brick & mortar stores before Covid). My first attempts to begin this post all seemed too depressing, sad, and without hope. It is not what I want to convey.
Instead, I want to begin with hope, that out of this dark moment of our shared history, an Aquarian-styled age of hope, love and understanding will emerge, because that is what we, as a people, do. One day racism will be an outcast. One day people won't have to defend their sex, religion, or race and instead be lauded for their ideas, hard work and humanity. One day we will again be able to mingle with friends, travel, enjoy the arts in person, and get paid enough for our contributions to take care of our families. I see the baby steps being taken even now. Caring people paving the way, altering mindsets, sharing knowledge, and standing up for what is morally just.
I have shared with you in my June edition of Hotel Happenings & Program Promotions some of the methods companies are initiating for safety protocols. Here are some more.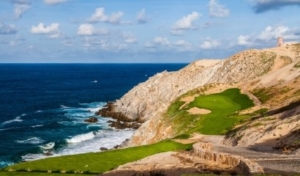 SAFETY PROTOCOLS DESIGNED WITH YOU IN MIND!
The Los Cabos (Mexico) Tourism Board has received the World Travel & Tourism Council's (WTTC) global safety stamp of approval recognizing safe travel protocols. The specially designed stamp allows international travelers to understand which destinations around the world have adopted global standardized health and hygiene protocols. At Pueblo Bonito Golf & Spa Resorts' key properties that have since reopened, golf is a favorite amenity on the Jack Nicklaus Signature course at the Quivira Golf Club. The mandated closure became an opportunity to institute new policies and for the maintenance crews to aerify and verti-cut all the tees and fairways. All golf and service staff are required to wear face masks while on property. Staff will practice physical distancing with all golfers as well as other employees. Tee times are scheduled 15 minutes apart to encourage social spacing. Pueblo Bonito Golf & Spa Resorts has a four-minute CARE video to outline their safety protocols. https://www.youtube.com/watch?v=-rZezd-6h0E&feature=youtu.be
www.pueblobonito.com; (619) 573-4536; (800) 990-8250 (US);  (855) 478-2811 (CAN); (664)-615-0802 (MEX)
Effective immediately, all Caesars Entertainment Corporation (Las Vegas, NV) employees, vendors, contractors, guests and passersby are required to wear mask. "We promised that Caesars would continue to evaluate the latest recommendations, directives and medical science regarding the COVID-19 public health emergency and modify our enhanced health and safety protocols accordingly," said Tony Rodio, CEO of Caesars Entertainment. "As a result, we are immediately requiring everyone in our properties to wear masks, because the scientific evidence strongly suggests that wearing masks and practicing social distancing may be the most important deterrents to spreading COVID-19 from person to person," he added. Anyone who refuses to wear a mask, after being asked, will be directed to leave the property. The mask requirement applies to all of Caesars businesses currently open in Louisiana, Mississippi, Iowa, Missouri, Nevada, and Indiana, as well as tribal properties in Arizona, California and North Carolina.  The mask requirement will also apply to additional Caesars properties as they reopen in Maryland, Pennsylvania, New Jersey, Illinois and Ontario (Canada).
Even esports realizes safety measures are needed during online competitions. The Greater Raleigh Esports Local Organizing Committee (GRELOC) has partnered with esports advisory firm Subnation and Carolina Family Practice & Sports Medicine to provide Medical Concierge Services to all visiting esports professionals during June's competition in Raleigh, NC, when 16 international teams battle it out in the PUBG MOBILE™ Pro League. The global online competition is being produced by ESL for Tencent. Greater Raleigh has established itself as an esports destination as well as home to global leaders in medicine and biotechnology.  "Bringing the two communities together was the right thing to do, for the players and the evolution of esports in Greater Raleigh," said Ed Tomasi, Co-Chair of the Greater Raleigh Esports Local Organizing Committee and Co-Founder of Subnation. Throughout the online competition, Carolina Family Practice & Sports Medicine (CFPSM), official team physicians for the NHL's Carolina Hurricanes, USA Baseball, USL's North Carolina FC and NWSL's NC Courage, is providing health and wellness services to the esports players. Services include: s socially-distanced meet-up with sports physician Dr. Jim Blount; a weekly meal plan and consultation on nutritional needs; wellness advice and protocols for preventing and/or treating medical issues; and providing best practices for staying healthy as esports professionals while traveling and competing remotely.
"Esports professionals are no different than other athletes in that they have unique physical and mental stress points that must be monitored and addressed with professional care," said Dr. Jim Blount, Founding Partner of CFPSM. "The health, wellness and safety of each player is a top priority, and we're excited to help GRELOC and Subnation build the framework for how host cities offer a holistic approach that allows professional esports players to perform at the peak of their mental and physical capacity." Loren Gold, Executive Vice President at the Greater Raleigh Convention and Visitors Bureau (Visit Raleigh), added, "Asking leagues, players and/or parents to travel across the country in today's environment can be a tall task. We wanted to take a proactive approach to the esports professionals' health and wellness and are thrilled to offer this through Dr. Blount and his group's sports medicine practice."
www.visitraleigh.com
This should be of great interest to any corporate, association, or social groups who still wish to meet in person. The Hospitality Financial and Technology Professionals (HFTP) will utilize telemedicine to support attendees and exhibitors at its "Best of HFTP" events, Oct. 26-29 in San Antonio, TX. RingMD has partnered with PROVision Partners to provide a telemedicine solution for travel. The platform is designed to connect patients with medical doctors and wellness practitioners at the touch of a button. The multi-lingual telemedicine services will be accessed by attendees via the HFTP smartphone "Best of HFTP" app. "HITEC is a platform to showcase world-leading technology for travel and hospitality. Traveler health and well-being is as important as supplier cleanliness," said HFTP CEO Frank Wolfe, CAE, FIH.  PROVision Partners is a travel and hospitality industry consulting firm founded by commercial, marketing and technology industry veterans constantly looking for ways to help partners and the industry solve their toughest challenges for growth. "When we think about the meetings and event industry coming back, and the higher density events being profiled as higher risk, assuring traveler peace of mind is more important now than ever," said Greg Pesik, PROVision Partners co-founder and CEO. RingMD is a technology and solutions platform focused on expanding health coverage and reducing the costs to bring health to the world with unique solutions.. "With countries and states reopening, so are larger and larger venues, including conference centers and hotels. There are only so many physical safety measures that can be deployed. Telemedicine provides the necessary and immediate access to medical specialists for guests, attendees, exhibitors, and staff when it's most critical." stated RingMD Chief Medical Officer Ben Harvey, MD, JD.
Thinking of travel to the Bahamas? Beginning July 1, all travelers are required to complete an electronic Health Visa on travel.gov.bs. Those arriving by sea or air through July 7 must present results no more than ten (10) days old and seven (7) days if arrival after July 7. Travelers are required to upload test results in the Health Visa portal and present test results upon arrival. Children under two not required to have the test. Children between 3 and 10 must take a test unless proof is presented upon arrival that the home state/county does not administer tests for children in this age range. NO quarantine is required. Failure to comply with any of the requirements will result in denied entry.
The Amelia Island Convention & Visitors Bureau (AICVB) has launched Nassau Safe, a new destination-wide initiative to positively reinforce safety protocols designed to curb the spread of COVID-19 in Nassau County, FL. The collaborative effort by Nassau County Emergency Management, AICVB, the Nassau County Chamber of Commerce, and Fernandina Beach Main Street provides local businesses with information and resources to continue operating safely. Those that do will be identified as "Nassau Safe Approved" and will be included in a list notifying consumers which area businesses are meeting state and federal guidelines. "All the parties involved felt it was important to create the Nassau Safe program to keep our residents working, our businesses thriving, our economy prospering, and our community safe and healthy," said Gil Langley, President and CEO of AICVB. "As the current health crisis evolves, we believe Nassau Safe will help curb the spread of COVID-19 and send a clear message that Nassau County businesses are committed to protecting their staff, customers and visitors." To be deemed Nassau Safe Approved, local businesses must operate at reduced capacity, practice social distancing, and employees must wear masks. A local task force will anonymously visit businesses to evaluate their compliance in these three areas. Businesses that are not in compliance will be provided with a tool kit of resources encouraging and enabling them to put these guidelines in place. Even the general public will become part of the effort. Those who pledge to follow outlined guidelines can become a Nassau Safe Supporter, with surprise recognition or reminders from roaming bands of "pirate" ambassadors.
Bit.ly/AmeliaIslandReopening
Tourists from the United States have been barred from entering many European countries at the time of this writing, but that does not discount that the borders are open in other countries to many other countries. For example, Jersey and United Kingdom borders have re-opened and flights have resumed from London Heathrow & Gatwick with Southampton, Liverpool, Manchester and others to follow shortly. All travellers have to register online before departing, with a declaration of health, list of countries visited before this trip, whether you've had a Covid diagnosis or been around anyone with the virus. Check out all the details before heading to The Club Jersey Hotel & Spa for a group or personal getaway, where government-mandated rules are being followed. There are many special promotional packages being offered.
www.theclubjersey.com.com; 01534 876500
AUSTIN ADVENTURES HOLDS AMERICA'S ESSENTIAL WORKERS CONTEST
Recognizing "those who never rested or who didn't have the luxury of sheltering in place," said Dan Austin, the president and CEO of Austin Adventures, about why his company is hosting their first-ever America's Essential Workers Contest. "America's essential workers have sacrificed their health and their family time for the rest of us. This is our way of saying thank you." The Billings, MT-based award-winning active tour company will reward the winning essential worker with an all-inclusive six-day/five-night trip to Yellowstone National Park in 2021 for a family of four. In association with their travel partners at Life is Good, the winning family will also be outfitted with a Life Is Good/American Tourister luggage set. "This is the time to reward not just the individual, but the families who sacrificed, as well," Austin said. "Think of the professional drivers who never stopped driving and ensured communities had the supplies they needed. Or think of the nurses who pulled double shifts while the rest of us were tucked in at home." Nominations will be accepted until Oct. 1.Criteria involve describing how the nominee is a worthy recipient and providing contact information for both nominators and nominees. Nominators also have the option of uploading pictures of their nominees. An impartial team at Austin Adventures will review all nominations and put the top 25 into a random drawing to be held by Oct. 15. The top 25 finalists will win a Life is Good High Sierra backpack filled with Life is Good and Austin Adventures swag, as well as a $500 gift card toward any 2021 domestic adventure with Austin Adventures.
www.AustinAdventures.com; https://www.austinadventures.com/travel-resources/;  https://www.youtube.com/c/AustinAdventures
HOT DEALS!
Pueblo Bonito Resorts (Los Cabos, Mexico) are offering a limited-time promotion entitling guests up to 38% in savings and a spa credit up to $75 USD. Reservations must be booked at https://www.pueblobonito.com/.
Caribe Royale Orlando (Orlando, FL) has too many different promotional packages to name each. There is a Summer BOGO 50% rate, and one for Florida and Georgia residents, just to name a couple.
www.cariberoyale.com; (407) 238-8000; (800) 823-8300
Just in time for summer getaways, the 184-room, oceanfront Barbary Beach House Key West (Key West, FL) has opened.  To celebrate the extensive, top-to-bottom conversion, they're offering a Florida and Georgia Resident rate with up to a 15% discount on overnight stays, as well as a Book Early & Save offer, which also provides a 15% discount for rooms booked 14 days out. For more adventurous spirits, the Key West Adventure package includes breakfast for two daily, bike rental for two daily and a welcome amenity. Following recommended guidelines issued by the CDC, the resort has implemented strict health and safety guidelines, including recommended social distancing protocols and restrictive measures for dining venues.  Additional protocols, as directed by Monroe County, are also being observed. The resort has a 1,500-sf event Palapa, an elegant, open hut with a thatched cover, crafted from dried palm leaves. The pet-friendly hotel is just over one mile from the Key West International Airport.
There are many ways to thank frontline workers who risk their lives to make others safe during this pandemic. Daytona Lagoon (Daytona Beach, FL) has launched a new Frontline Worker Appreciation Program to do just that. First responders and workers in the healthcare, pharmacy, grocery, and restaurant industries will receive $8 off a waterpark general admission ticket. Eligible customers need to present a coupon that is available for download on Daytona Lagoon's website along with an ID and pay stub. This program is valid through Labor Day, Sept. 7.
WHAT'S NEW AND RENOVATED
What was once severely damaged during 2016's Hurricane Mathew is now whole again. The historic Springmaid Pier at the southern end of South Carolina's famed Grand Strand has reopened after a three-year reconstruction. Built in 1953 as part of the original Springmaid Resort, the Springmaid Pier became a popular landmark for the area and at 1,680 feet long and 24 feet wide, is now recognized as one of the longest piers on the east coast of the United States. DoubleTree Resort by Hilton, Myrtle Beach Oceanfront sits at the south end of Myrtle Beach's Ocean Boulevard, with access to the pier and to the 312-acre Myrtle Beach State Park. "This project has been highly anticipated for a long time now, with many fans of the pier anxious for it to reopen," said Michael Frits, General Manager of the DoubleTree Resort, which is open for bookings.
www.MyrtleBeachResort.DoubleTreeByHilton.com; (800) 770-6895
Now here's an opportunity that doesn't come along often. The new Luminary Hotel & Co. in downtown   is offering a chance for three local residents and their guests to take part in a private Hard Hat Tour of the property on Saturday, July 18. The hotel will officially open this fall. To give away the three spots, the hotel has created a social media contest on their Facebook and Instagram pages. To enter, like/follow @LuminaryHotel, comment with the name of their favorite luminary, and tag a friend they would like to bring along on the tour as their "plus one." Overlooking the Caloosahatchee, Luminary Hotel & Co. will be home to the signature Silver King Ocean Brasserie, as well as the Beacon Social Drinkery rooftop lounge, The Workshop culinary theater, an indoor and outdoor fitness facility, Ella Mae's Diner and retail space at street level, and a spacious pool area on the fourth floor overlooking the Caloosahatchee. The 12-story hotel will also offer more than 8,000 sf of function space and will be connected to the neighboring Caloosa Sound Convention Center & Amphitheater. When complete, the facility will offer 40,000 sf of function space.
WHEN GOOD DEEDS DO MATTER
I don't usually write about the awards companies are given. However, I feel Caesars Entertainment (las Vegas, NV) Corporation has gone above and beyond its "give-back" and "green awareness" policies for years, not just as a response to Covid-19. For the second consecutive year, the corporation has been named to 3BL Media's coveted  Caesars ranked No. 17 overall, as well as No. 1 in the Consumer Services Industry for its standout environmental, social and governance (ESG) transparency and performance among public companies in the United States. The company ranked No. 2 on climate change and 8 on employee relations. Additionally, Caesars Entertainment was recently named a 2020 honoree of The Civic 50 by Points of Light, the world's largest organization dedicated to volunteer service. The award acknowledges Caesars as one of the 50 most community-minded companies in the country based on four dimensions of its U.S. community engagement program including investment, integration, institutionalization, and impact. Tony Rodio, CEO of Caesars Entertainment, said "Through our PEOPLE PLANET PLAY corporate social responsibility framework, our team members continue to dedicate their valuable time and resources to each of our mission areas." The framework contains 11 priorities representing the Company's most important business impacts on people, the community, society and the environment. Caesars also established Caesars Cares, an assistance fund I've recognized before, that supports the Company's team members across the U.S. who suffer unanticipated hardships, including during the closure of Caesars Entertainment's properties as a result of the COVID-19 public health emergency.
https://www.caesars.com/corporate/corporate-social-responsibility; https://100best.3blmedia.com/; www.Civic50.org
MOBILE MUSIC TECHNOLOGY ENLIVENS EVENTS
Even a non-technological person like me recognizes when one piece of equipment can add maximum value to an event. Such was the case when I first spied the mobile DJ unit cranked into high gear up by owner Steve Weinstein of Power Entertainment DJ Service at an International Live Events Association meeting in Orlando, FL. Here are the deets: Fully battery-powered but can be plugged in and charged at the same time. Batteries can last up to 6- 10 hours, depending on volume of speakers or video monitors. Fully mobile except on sand or soft grass. It has a rain cover and umbrella (in case of light rain and hot sun), so is great for both iindoor and outdoor events. And, just to be sure everyone at the party knows who's paying the bill, the unit can be wrapped for total branding.
www.powerentertainmentdj.com; C- 407-948-8333
LIABILITY WAIVERS MEANS NOT HAVING TO SAY YOU'RE SORRY
Waiver contracts have become a ubiquitous icon in the age of pandemic. One company, WaiverSign, which has worked with major college basketball events, the San Francisco 49ers, YMCA, and other large organizations has digitized waiver contracts. "A lot of changes are happening. In addition to creating and implementing solid COVID-19 mitigation and operations plans, companies are adding the risks of COVID-19 and other illnesses to their liability waivers," said Brandon Lake, CEO of WaiverSign headquartered in Salt Lake City, UT.. "And part of those mitigation plans for nearly every company is to allow their patrons to sign waivers digitally – on their own devices." The WaiverSign platform provides an Event Management feature that can identify and locate groups of people who signed a particular waiver or set of waivers for a certain activity on a specific day. Chun Wright of the Law Office of Chun T. Wright in Washington, DC, said that wording around privacy notices and consent could be written into waivers that would allow event lists to serve as contact tracers.
"Potentially this tool could give event managers and anyone who operates a business the ability to notify attendees who have been in contact with anyone at the event or on the premises who has tested positive," she said. Helping people feel comfortable while attending an event will be a marketing concern moving forward. WaiverSign's event management feature is already an excellent tool to convey up-to-date COVID-19 information including social distancing reminders and other crowd-driven protocols.
https://www.waiversign.com; (877) 741.7705.
HILTON HEAD ISLAND HOSTS ANNUAL LIGHTHOUSE INVITATIONAL
Enlist your favorite amateur golf partner and register for the Sea Pines Resort's annual Lighthouse Invitational, a two-person team competition for men and women amateurs, Sept. 17-20, on Hilton Head Island, SC. The "destination tournament" showcases the Hilton Head Island's top three ranked courses, all part of The Sea Pines Resort—Heron Point by Pete Dye, Atlantic Dunes by Davis Love III, and historic Harbour Town Golf Links, home of the RBC Heritage, presented by Boeing and rated the #1 course in South Carolina in 2019.  All three courses are Certified Audubon Cooperative Sanctuaries. Competitors will play one round at each course. Participants are required to stay in the resort with a preferred rate and choice of The Inn & Club at Harbour Town or a two-bedroom deluxe villa in Harbour Town. The Sea Pines Resort has 5,000 oceanfront acres spanning the southern third of Hilton Head Island.
www.lighthouseinvitational.com; (843) 842-8484; ktalmadge@seapines.com.
Karen Kuzsel is a writer-editor based in the Orlando area who specializes in the hospitality, entertainment, meetings & events industries.  She is an active member of ILEA and MPI and is now serving on the 2019 – 2020 MPI Global Advisory Board for The Meeting Professional Magazine for the second consecutive year. Karen writes about food & wine, spas, destinations, venues, meetings & events. A career journalist, she has owned magazines, written for newspapers, trade publications, radio and TV. As her alter-ego, Natasha, The Psychic Lady, she is a featured entertainer for corporate and social events. Karen@KarenKuzsel.com;
www.ThePsychicLady.com; @karenkuzsel; @thepsychiclady.