If you are new to my Hotel Happenings & Program Promotions monthly (or more often) blog series, then welcome. I began this originally because I worked for a hospitality, meetings & events magazine that focused on events, destinations, technology, food, wine etc. Life had other plans in store, and soon after I created this blog to further and expand my audience, from just "industry" folk to some leisure travel readers. Pre-Covid-19's global disruptions, I wrote about my personal travel experiences with the intent of telling you what you might experience and to show off my husband Russ' fabulous photography that captures destinations' assets. I am a foodie who isn't snooty. I love to cook and bake, so my blog site has a Tasty section for restaurant reviews, my recipes, and reviews of cooking shows I have judged. I've missed the sharing and now that the world is steadier on its healthier direction, I intend to present as many relevant events, resort deals and openings, new technology and other news of this nature as I can. Share your news. Share your comments.
OPENINGS AND WE'RE BAAAACK!
Innovation Hotel (Naples, FL) was originally designed and built for medical meetings, but now the available cutting-edge cleaning technology and 3,715 sf of indoor meeting space will be available to other executive level corporate business groups. Located adjacent to the corporate headquarters of Arthrex, a global medical device company, the 169-room, education-centric hotel. "Innovation Hotel was built for learning, networking and doing business, and offers a customizable experience for any size group, but, thanks to Synexis™ Microorganism Reduction Systems, it was also built as one of the safest places on the planet to meet," said Gary Hyre, General Manager. "Even as the industry struggles with ongoing concerns about COVID-19, demand for meeting space is beginning to grow, and we felt it was time to make our state-of-the art hotel and meeting facilities available to meeting professionals in search of solutions that offer elevated safety and health security to their clients and attendees." The Synexis™ Microorganism Reduction System is a pioneering, state-of-the-art disinfectant technology that provides continuous reduction of viruses and bacteria in the air and on surfaces. Hotel spaces include the high-tech Innovation Cinema, with a capacity for up to 40 guests. Outdoor meeting and activity spaces are ideal for networking and team building activities. Across the street, Arthrex One offers an additional 19,000 sf of meeting and conference space as well as a 20,000-sf Wellness Center. Guest rooms are configured in pods of three or four which surround 48 meeting parlors. There are three restaurants on property.
www.innovationhotel.com; sales@innovationhotel.com; (813) 614-1717
Caesars Entertainment brings back restaurants, concerts, and magic. Caesars Palace has renovated its famed Bacchanal Buffet, both in the space and by expanding its menu to nearly 100 dishes. Bacchanal's multimillion dollar transformation showcases an updated style created by Tetsuo Aoyagi, the original designer of the buffet back in 2012. Aoyagi has kept with his original concept of nature-inspired design in the space with natural textures and materials like glass and stone woven throughout, reminiscent of ice caves, mountains and more. Among the many ethnic cuisines now featured are with on-trend dishes like foie gras PB&J, spicy seafood boil bags, Japanese wagyu hot dogs, as well as traditional dim sum. Innovative dishes such as turmeric grilled baby octopus with XO chili jam, cheeseburger bao, chipotle bourbon barbecue oysters, duck carnitas quesadillas and plant-based and vegan items such as quinoa-stuffed baby sweet potatoes with fried kale, tomato tartar, and coconut-carrot gazpacho will also be highlighted. Here are some of the acts opening.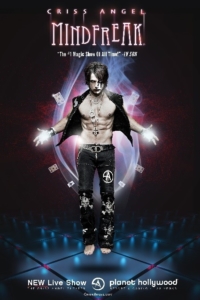 July 7 – Criss Angel returns to his custom-designed Las Vegas stage at Planet Hollywood Resort & Casino for the reopening of MINDFREAK®, a euphoric visual spectacular unlike any other experience.
October 22 – November 6 – Gwen Stefani has eight new performance dates for her headlining residency, "Gwen Stefani – Just A Girl" at Zappos Theater at Planet Hollywood Resort & Casino.
December 2 – 21 and February 11 – 26 – Top-selling female country artist Shania Twain has 14 new dates for her residency show, Shania Twain "Let's Go!" The Las Vegas Residency at Zappos Theater at Planet Hollywood Resort & Casino.
www.CaesarsMeansBusiness.com; www.CAESARSFORUM.com.
The $64 million renovation of Gaylord National Resort will finish in time to reopen on July 1 with all new guestrooms. Located minutes from downtown Washington DC on the Potomac River, the resort has easy access to National Harbor. The redesign includes the guestrooms, signature Pose Rooftop bar and lounge. The redo enhances the 19-story glass atrium, all-season pool, hot tubs with river views, and the resort's spectacular 1.5-acre garden atrium.
https://www.marriott.com/en-us/hotels/wasgn-gaylord-national-resort-and-convention-center/overview/?
2021'S BEST HOTEL REWARDS PROGRAMS (SO FAR)
WalletHub has used 21 key metrics to assess 10 hotel chains' rewards programs. From expiration policies to the volatility of award-night pricing, this report details how to determine if a hotel's rewards program will benefit your lodging decisions. For the sixth consecutive year, Wyndham Rewards scored highest for travelers of all spending levels. The five top programs save members an average of $12 for every $100 spent. "Overall, major hotel rewards programs are offering an average of 5% more value than they did prior to the pandemic. In terms of rankings, the top two hotel rewards programs are the same as they were pre-pandemic, Wyndham Rewards and Radisson Rewards, but some big names have moved up in the rankings to round out the top five: World of Hyatt, Hilton Honors and Marriott Bonvoy," said Jill Gonzalez, WalletHub analyst. "The biggest hotel chains have adapted to the pandemic the best. For example, Hilton increased the value of its points, made point-expiration policies more consumer-friendly, and extended elite status to last longer." Of all the major hotel chains, only Best Western and Sonesta have programs that do not let points expire due to account inactivity. "Hotel loyalty program members will not be penalized for forgoing hotel stays during 2020. Given that travel was significantly depressed due to the pandemic, hotel chains were forced to make major changes to their elite-status rules to accommodate and re-attract their most loyal customers," said Gonzalez. "Almost all major hotel loyalty programs extended members' elite status through 2021, and some did so through March 2022."   Overall best hotel credit card is IHG Rewards Club Premier Credit Card because it is affordable and highly rewarding.
HFTP RAISES $$$ FOR MEDICAL EQUIPMENT FOR INDIA
Hospitality Financial and Technology Professionals (HFTP) Global partnered with HFTP India members and HFTP Dubai Chapter to encourage hospitality professionals to donate to the HFTP Helps Covid-19 India Relief Drive. Fundraising ended May 31 and donations will  be quickly be distributed to vetted organizations working to supply equipment such as oxygen concentrators and ventilators. India, with the world's largest vaccine-making capacity, had donated or exported more than 66 million doses of vaccine before its own needs mounted. "With this unfathomable crisis emerging in the region, it is critical to model the same kind of compassion India offered the world prior to the surge. This very much aligns with the tradition of Seva, the practice of selfless service," said HFTP Global Past President, Raman (R. P.) Rama, B. Com, CHA Emeritus, CHTP, CHAE, president and CTO/CIO of Sarona Hotels & Holdings. "Beyond its role as a professional organization supporting industry education and resources, HFTP has traditionally drawn from its network to support communities in need. Our 'hospitality' roots `inspire us to give." After 12 years of planning, the HFTP India chapter was officially chartered on June 1. New chapter members will have the opportunity for a special initial dues rate. Student members can join HFTP for free. "The hospitality sector within India is far-reaching, and now that the chapter is established, we have a formal connector amongst the region's financial and technology professionals to share our knowledge and experiences," said HFTP India Chapter Founding Member Ravish Jhala, consulting partner with VCNS Global Faculty at NMIMS, Mumbai and Indian School of Hospitality.
TECHNOLOGY
Sign up for PixiWeb Subscriptions, a new service to help you build, manage and deploy PixiWeb sites for your events and campaigns and you will be grandfathered in for lifetime access to beta pricing and discounted rates of more than 50% off.
https://www.pixilated.com/pixiweb/subscription-accounts?mc_cid=73d209a0f2&mc_eid=34de729af9
Eventeny has a new event preparedness checklist. Some of the updates include a jury design that allows jurors to clearly view attachments and pictures from artists, as well as score them; QR codes for shops and products to promote brand awareness; and an improved system for tracking volunteers, from their applications to their performance follow-through. You will be able to access up to 90 days of transaction history from your payout preferences. Ticket review and confirmation pages now have the location, date/time and fees broken down. Attendee information can be added to each ticket. Ticket information can be edited by attendees and event admins.
ENDANGERED SPECIES COALITION APPLICATIONS FOR TRAINING LAB
If you are 16 or older and would like to develop your understanding of biodiversity conservation and to become an environmental advocate, the Endangered Species Coalition has a year-long Activist Training Lab beginning in September for which you may apply. Application deadline is June 30. You must live in the United States. The program requires about 10 hours per month, with webinars once a month. There will be hands-on practices with one-on-one support and mentorship. This is 100% free. Twelve to 16 people will be chosen for this year-long commitment. Questions: Sarah Starman. sstarman@endangered.org.
https://forms.gle/UxjZ5oon8Gs69mtT7
SUMMER U.S. TRAVEL DESTINATIONS RANKED
Just in time for summer vacations across the United States, WalletHub compared 100 metro areas across 42 key indicators of budget- and fun-friendliness. The data set ranges from the cost of the cheapest flight to the number of attractions to COVID-19 cases. There are some surprising discoveries, such as the average flight to a popular summer destination costs $293.73 (wow, down to the penny!) and last three hours and 44 minutes. No surprise that Florida and Texas are noted more than once in the top 20, but have to admit I did not see two Oklahoma destinations listed there. One other highlighted note: Orlando, FL metro area has the lowest nightly rate for a three-star hotel room, $32 (though I am finding it difficult to imagine where that would be), while Santa Rosa, CA metro area scores the highest at $157. Beginning from first place Orlando, FL, the rest of the top 20 in descending order are: Honolulu, HI; 3. New Orleans, LA; Austin, TX; Atlanta, GA; Salt Lake City, UT; Tulsa, OK; Los Angeles, CA; Oklahoma City, OK; Little Rock, AR; Washington, DC; Springfield, MO; San Antonio, TX; Wichita, KS; Tampa, FL; Tucson, AZ; Miami, FL; Riverside, CA; Albuquerque, NM; and Raleigh, NC.
For the full report: https://wallethub.com/edu/best-summer-travel-destinations/3792
HITEC DUBAI START-UP WINNERS WILL ENHANCE HOSPITALITY INDUSTRY
Eight start-up companies competed at Entrepreneur 20X competition at HITEC Dubai, co-located with the Hotel Show Dubai. Hoick's Mining Experiences™ (MX) software platform took the Judges' Choice Award on June 1, which includes a $2,500 USD prize. The software platform unlocks experience potential and helps organizations to continually assess the quality of their two core experiences: customers and employees. The company molded cutting-edge technology that eliminates the experience gap and allows service-oriented companies to discover, understand and develop actionable insights to drive the performance forward. Additional competing companies included: Veehive.ai (a short-form video streaming app for the hospitality industry including catering); effa (providing 100% eco-friendly recyclable and renewable toiletries for hotels and airlines); Faundit (which reaches out to guests who have left behind items at hotels and offers them options of retrieval. They coordinate and facilitate the process, leaving the staff to care for in-house guests instead; and Work& (which provides businesses with the means to access a database filled with candidates who are qualified, reliable and verified.) Also: PocketTrainer (an app designed to support F&B managers of all levels and save them from the constant hustle of creating, printing and distributing operation related information); Hotel Data Cloud (a service which stores hotel descriptions, details and photos, then automatically distributes this information so the hotel can instantly update listings on any booking channel) and StayK (a Dubai-based online travel agency, crafted for hoteliers and inspired by local travelers and the UAE which offers staycation deals, transparently.) The judging panel included: Frank Wolfe, CAE, FIH/| CEO, HFTP; Raman (R. P.) Rama, B. Com, CHA Emeritus, CHTP, CHAE, President & CTO/CIO, Sarona Hotels & Holdings; Tariq Valani,  Sr. Vice President IT, Accor Group; Mazdak Rafaty, Managing Partner, Ludwar International Consulting FZC; Nic Watson, Managing Director, UDrive; and Mohammad Hanif Alqassim|, Managing Partner, The Manor By JA.
FESTIVALS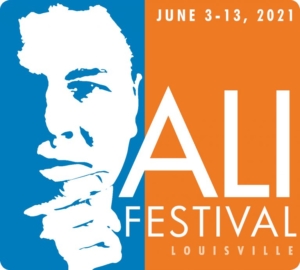 June 3 – 13: City of Ali premieres at the Muhammad Ali Center in Louisville, KY. The 81-minute documentary captures some of the stories and events that occurred in Ali's hometown of Louisville. City of Ali will be available to national film audiences in a few weeks. With respect to Muhammad Ali's spirituality (one of Ali's Six Core Principles), the Center is presenting "The Intersection of Race and Religion through the lens of Muslim Americans" virtually on June 9 from 12-1pm as part of its I Am America series. Named after Muhammad Ali's famous quote, "I Am America. I am the part you won't recognize," this virtual program was launched last year. A self-guided tour brochure can help you trace some of Ali's "Footsteps of Greatness" around the town he always called home. Stop by the Muhammad Ali exhibit at the Louisville Visitor Center as a starting point for more information.
https://alicenter.org/ali-fest/; (502-992-5301)
Sept. 2 – 6: Abbey Road on the River, long-time Beatles Festival tribute (rescheduled from May 2021) will take at Big Four Station Park in Jeffersonville, IN.

Sept. 23 – 26: 2021 Louder Than Life music festival expands to four days at the Highland Festival Grounds at the Kentucky Exposition Center (Louisville, KY) Rock legends Metallica, Nine Inch Nails and Korn headline. More than 70 acts on three stages.  Line-up includes: Staind, Jane's Addiction, Snoop Dogg, Machine Gun Kelly,, Judas Priest and many, many more.
www.LouderThanLifeFestival.com
Oct. 8 – 9: Kentuckiana Pride Festival (rescheduled from June 2021 date) will be on the Big Four Lawn, at the base of Waterfront Park's Big Four Bridge, Louisville, KY.
Karen Kuzsel is a writer-editor based in the Orlando area who specializes in the hospitality, entertainment, meetings & events industries.  She is an active member of International Live Events Association, Meeting Professionals International and the Society of Professional Journalists. She is now serving on the 20121-2022 MPI Independent and Small Business Owners Advisory Board. Karen writes about food & wine, spas, destinations, venues, meetings & events. A career journalist, she has owned magazines, written for newspapers, trade publications, radio and TV. As her alter-ego, Natasha, The Psychic Lady, she is a featured entertainer for corporate and social events. Karen@KarenKuzsel.com; www.karenkuzsel.com; www.ThePsychicLady.com; @karenkuzsel; @thepsychiclady.