HOT DEALS!
Homesick-branded candles and The Bahamas have teamed up with luxury resort, Caerula Mar Club in Andros, for a four-day, three-night escape package. Enter to win. One lucky winner (and guest) will be randomly drawn on February 28. The package is worth over $2,000.
https://giveaways.dojomojo.com/
Romance is in the air at Pueblo Bonito Pacifica Golf & Spa Resort in Los Cabos, Mexico. Book the four-night stay (minimum) Romance Package by February 25 (but able to use through December 20) and receive amenities such as sparkling wine on arrival, $100 USD credit towards a private dinner on the beach, and a $100 USD credit towards a couples' massage in the Armonia Spa. Want more? Book the resort's Towers at Pacifica, a luxury resort-within-a-resort, and receive enhanced amenities including 24-hour certified Butler service.
https://www.pueblobonito.com/pacifica-2022-promotion.  Promo Code: ROMANCE22.
A romantic getaway doesn't have to revolve around Valentine's Day. Throughout February, Luminary Hotel in Fort Myers, FL has a Romantic Getaway Package which includes overnight accommodations; a welcome bottle of bubbly; and a petite box of Norman Love Chocolates. The package also includes breakfast for two at Ella Mae's Diner and complimentary valet parking.
https://www.luminaryhotel.com/offers/romance-at-luminary/; (833) 918-1512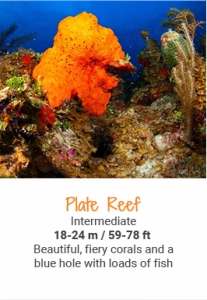 From cruises to hotels, book Freeport (Bahamas) now and get up to 50% off. Book Bahamas Paradise Cruise Line through March 31 and get $200 OFF per cabin ($100 off per person), plus five free drinks, free cabin upgrade, and $25 onboard credit. The Cruise Line also has four- and six-night getaway packages that combine a fun two-night cruise with a luxurious resort stay in Grand Bahama. Four beachside resorts have special promotional discounts through December  23 (so book now!) The resorts are Viva Wyndham Fortuna Beach, Pelican Bay Hotel at Lucaya, Lighthouse Pointe at Grand Lucayan and Flamingo Bay Hotel & Marina.
https://www.bahamas.com/freeport-winter-sale?
Book Paris Las Vegas (Las Vegas, NV) by February 1 for travel through December 2022 and receive up to 25% off the booking. Offer subject to change.
www.caesars.com/paris-las-vegas
NEWLY OPENED AND COMING SOON
Look for the all-new Atrium Marketplace at Gaylord National (National Harbor, MD) to open by the end of the first quarter of 2022. Renovations are underway for the nearly 12,000 sf space.
www.meetgaylordhotels.com; (877) 677.9352
The branded Horseshoe casino is returning to Las Vegas, NV as Bally's begins a transformation this spring. Expect renovated exterior, new entertainment and food and beverage options, and a reimagined casino floor and public areas. In keeping with Horseshoe's classic sophistication, the design team is incorporating a handcrafted feeling with tooled leather, dramatic colors, and the brand's signature gold horseshoe iconography. "At Horseshoe, it's all about the gambler. Since 1951 Horseshoe Casinos have been home to the best odds, highest limits, and biggest jackpots. So, it's fitting that we bring Horseshoe back to Las Vegas, and right on the Las Vegas Strip," said Jason Gregorec, SVP and General Manager of the property. The multimillion-dollar investment in Horseshoe Las Vegas will stand at the 50-yard-line of the Las Vegas Strip at the corner of Flamingo Rd. Horseshoe Casino was started by a gambler for gamblers. Over the years, as the brand expanded to markets across the country, Horseshoe has stayed true to its heritage, holding on to the thrilling spirit of no-limit betting. That spirit will come alive May 31 – July 19 as Caesars Entertainment's World Series of Poker returns to its roots, having been first played at Las Vegas' original Horseshoe in 1970, as it moves to the Strip for the very first time. The transformation to Horseshoe Las Vegas should be completed by the end of 2022.
www.caesarsmeansbusiness.com; www.wsop.com
It's a restaurant opening that's raising money for Make-A-Wish® Southern Florida on its February 7 opening day (50% of sales up to $5,000). And during the opening week of February 7 – 13, Tampa, FL-based, fast-casual restaurant Aussie Grill® in Fort Myers will also give six guests the chance to win Free Aussie Grill for a year. Part of the Bloomin' Brands Inc. (BBI) portfolio, Aussie Grill is calling it's grand prize giveaway the "Taste Adventure."
https://www.aussiegrill.com/menu
FLORIDA FESTIVALS & EVENTS ASSOCIATION OFFERS TWO SCHOLARSHIPS

Florida Festivals & Events Association (FFEA) is offering scholarships to both Event Management Students and Emerging Industry Leaders to attend the August 23-25 annual conference at the Hyatt Regency Grand Cypress, Orlando, FL. The winners will learn about the variety of careers in the events industry, engage in discussion with industry professionals, and participate in professional development workshops. The Harvey Franklin Campbell Student Scholarship Award is open to current students at Florida-based universities who are studying in an event management related program or have a permanent Florida address while studying out of state at an accredited institution of higher learning at the time of application. An official transcript or degree audit must accompany the application. The winner will receive a one-year student membership in the FFEA. The Emerging Leader Scholarship Award is open to first-time conference attendees who have been employed in the industry for less than three years and have demonstrated a strong desire to positively affect the future of the event planning profession. Deadline to apply online for both is March 19 with winners being announced the week of April 12. See the application forms for full details of requirements.
https://www.ffea.com/p/convention/scholarships/student-scholarship; https://www.ffea.com/p/convention/scholarships/emerging-leader; (407) 203-1334;
HOSPITALITY ASSOCIATIONS RENEW COLLABORATION & HOST CONFERENCES
Hospitality Financial and Technology Professionals (HFTP®) and the Hospitality Sales and Marketing Association International (HSMAI) have renewed their commitment to collaborate on industry advancing initiatives through 2024. "The technology, finance and marketing fields considerably overlap — the foundational focus of HFTP's and HSMAI's stakeholders," said HFTP CEO Frank Wolfe, CAE, FIH. "Through our associations' strategic alliance, we are facilitating the exchange of the biggest industry ideas and practices." A new collaboration has also ensued. The Technology Innovation entry category has been added to the 64-year-old HSMAI Adrian Awards that spotlights excellence in hospitality advertising, digital marketing, and public relations. This category honors innovations in sales, marketing and guest satisfaction, revenue optimization technology and platforms that are powering the recovery. The inaugural winners will be announced in Spring 2022. "The intersection of commercial functions and technology has become increasingly important as hotels and hotel companies update their technology stacks with more customer database solutions, more of a guest orientation, and more guest facing solutions," said HSMAI President and CEO Robert A. Gilbert, CHME, CHBA. "All HFTP and HSMAI stakeholders want to attract more guests and provide a high level of guest satisfaction. We're excited to continue and expand our partnership with HFTP which includes providing ROC attendees a complimentary pass to the HITEC trade show." HSMAI will co-locate its Commercial Strategy Week events in Orlando, FL this June at HFTP's HITEC North America. The Marketing Strategy Conference is June 28 and HSMAI ROC Americas is June 29. HSMAI Commercial Strategy Week reflects the convergence of marketing, revenue optimization, and other commercial functions into new and evolving commercial strategy organizations inside many hotel companies. Celebrating its 50th Anniversary in 2022, HITEC North America will take place on June 27–30 at the Orange County Convention Center in Orlando. HITEC offers a unique combination of top-notch hospitality technology education led by industry peers and experts and a trade show of the latest hospitality technology products and services. As part of the HFTP and HSMAI agreement, attendees to the HSMAI co-located events receive a complimentary HITEC Exhibits Pass. This includes entrance to all three days of exhibits and the HITEC Headliner sessions, including HFTP's Entrepreneur 20X competition.
FFEA CONFERENCE CALL FOR SPEAKERS
The 28th annual Florida Festivals & Events Association Conference is seeking speakers for its Orlando, FL conference on August 23-25. The audience are event management professionals and industry suppliers from municipalities to non-profits to independent event planners. Successful past topics have included sponsorship recruitment and retention, marketing and social media strategies, event operations and logistics, volunteer management, technology, and professional development. Members attend to improve their careers through professional development and to gain fresh perspectives.
https://ffea.memberclicks.net/2022-speaker-proposals#/
TRAVEL UPDATES AND NEW RULES
Visitors to the Arches National Park in Moab, UT will need to plan further ahead to be assured entry on the time and day of choice. One option is to make a reservation through www.Recreation.gov. Under a timed system, each registered visitor (listed under one booking for multiples of people) planning to visit from April 3 to October 3, 2022, will be assigned a one-hour time slot between 6 a.m and 5 p.m local time. Reservation slots will open three months in advance of dates. Another option will be to arrange a professional group tour, such as Moab Adventure Center, which is not limited by the new restrictions. "With the new system, the aim is to reduce the lines to get into the park, further enhancing the experience for everyone. The timed-entry system should keep the crowds at a manageable level at each point of interest, as well as parking lots and trailheads, making parking and access much more available and predictable," said Cort Wright, Moab Adventure Center Manager. Moab Adventure Center is a division of Western River Expeditions, an adventure travel company headquartered in Salt Lake City, UT and with operations and offices in Moab and Fredonia, AZ.
https://www.moabadventurecenter.com/arches-national-park-tours; https://www.moabadventurecenter.com/arches-national-park; (435) 259-7019; (866) 904-1163.
Updated protocols for travel to The Bahamas. Vaccinated persons, as well as children ages 2-11, may continue to present either a negative Rapid Antigen Test or negative RT-PCR Test. A new policy is that all persons remaining in The Bahamas for longer than 48 hours will be required to undergo a Rapid Antigen Test, regardless of vaccination status. All those travelling to The Bahamas from other countries, whether fully vaccinated or unvaccinated, will be required to obtain a negative COVID-19 test taken no more than three days (72 hours) prior to the date of arrival in The Bahamas. Children under two are exempt. An island-by-island list of approved testing sites is available at Bahamas.com/travelupdates.
While this blog often has had the opportunity to tell you about vacations for corporate groups or families, rarely has information come regarding trips geared to LGBTQ or BIPOC communities. Holiday River Expeditions, a Salt Lake City, UT company, has launched Affinity Trips to the backcountry for rafting adventures for those communities. Following the launch of two successful LGBTQ trip outings in 2021, the company has expanded and enhanced its offerings to now include more extended, senior-oriented, and sober trip departures. Holiday has teamed up with The Venture Out Project on its LGBTQ trip offerings, inspired by a collaboration with Mikah Meyer & Outside Safe Space. Recognizing a lack of such offerings in the general outfitting and adventure tour industry, the company's new BIPOC trip caters to all non-white active travelers, regardless of sexual orientation or gender expression. "Historically a very white and straight arena, the outfitting industry needs to grapple with the critical issue of diversifying outdoor recreation spaces. With our talented and kind guide team, plus solid strategic vision in place, we couldn't be happier to be taking meaningful steps in that direction," explains Lauren Wood, Tour Director.
https://www.bikeraft.com/affinity-based-trips/; http://www.bikeraft.com/; (800) 624-6323; Holiday@BikeRaft.com
PUCKER UP FOR FREE VALENTINE'S DAY PHOTO BOOTH PROPS & FRAMES
What's less fattening than chocolate and sure to outlast cut flowers? They're Pixilated's free 19-piece set of printable Valentine's Day photo booth props when you rent a photo booth from the Baltimore, MD company. Each prop will be sized properly for your printer. Once printed, cut out the individual props with scissors and glue each to a stick handle. The prop set includes four pucker up lips, four pairs of heart-shaped glasses, one hat, one heart, one Cupid's bow & arrow one pink mustache, and seven unique photo booth sign props displaying Kiss & Tell, Kissing Booth, Hers, His, Kiss Me!, and two Love signs. Also available are a variety of photo booth frames for Valentine's Day and Galentine events.
www.pixilated.com; (888) 902-0054
CAESARS RECEIVES ITS 15th PERFECT SCORE FOR HUMAN RIGHTS
Caesars Entertainment has once again received a perfect score on the Human Rights Campaign Foundation's 2022 Corporate Equality Index. Fifteen years consecutively, the casino-entertainment giant as been designated as one of the Best Places to Work for LGBTQ+ Equality. Caesars longtime policies and advocacy around relationship recognition and anti-discrimination on state and federal levels. Other initiatives in which the company is active includes being supporters of the LGBTQ Center of Southern Nevada and partners with certified LGBTQ+ suppliers. The company was the first industry partner with the National LGBTQ Chamber of Commerce. They support The Trevor Project's mission and launched EQUAL, the first employee resource group for LGBTQ+ and allies in the gaming industry.
For a full report: www.hrc.org/cei.
HOLIDAY FAMILY FUN
Hundreds of manatees are slowly cruising from the cooler waters of the Gulf of Mexico to the warmer pristine 72-degree springs of the Plantation at Crystal River, FL. Take advantage of the new one-night package to interact with these mammals. The package includes overnight accommodations in a garden view room, a snorkeling tour for two with equipment provided, breakfast for two at West 82⁰ Bar & Grill, and a welcome bag filled with a plush manatee toy, fun facts, and manatee interaction guidelines. All manatee tour boats, which are enclosed, provide hot chocolate and coffee, warming boat coats and towel service. All tour captains are licensed, insured and USCG certified, and each boat is equipped with power poles to limit environmental impact. Upon return from their tour, guests are treated to a hot shower facility and changing rooms for those who already checked out or snorkelers not staying at the resort. High-quality photos and videos are available for purchase after the tour. Prime manatee viewing season usually runs through March 31.
https://www.plantationoncrystalriver.com/; (800) 632-6262.
Feb. 15 & 26: Pensacola, FL kicks off Mardi Gras celebrations with two parades. The 25th is the Krewe of Lafitte Illuminated Parade and the 26th is the Grand Parade. Free events on Palafox Street. https://pensacolamardigras.com/event/pensacola-mardi-gras-grand-parade/
Karen Kuzsel is a writer-editor based in the Orlando area who specializes in the hospitality, entertainment, meetings & events industries.  She is an active member of International Live Events Association, Meeting Professionals International and the Society of Professional Journalists. She is now serving on the 20121-2022 MPI Independent and Small Business Owners Advisory Board. Karen writes about food & wine, spas, destinations, venues, meetings & events. A career journalist, she has owned magazines, written for newspapers, trade publications, radio and TV. As her alter-ego, Natasha, The Psychic Lady, she is a featured entertainer for corporate and social events. Karen@KarenKuzsel.com; www.karenkuzsel.com; www.ThePsychicLady.com; @karenkuzsel; @thepsychiclady.